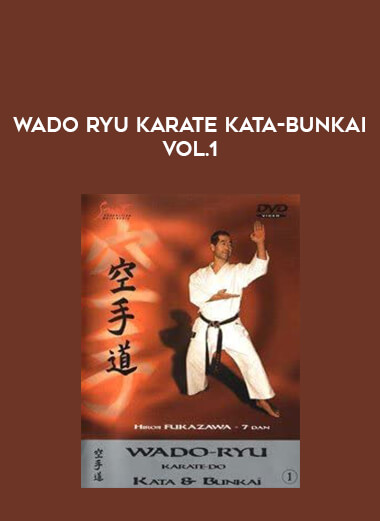 Wado Ryu Karate Kata-Bunkai Vol.1
Salepage : Wado Ryu Karate Kata-Bunkai Vol.1

Series of 2 DVDs of Wado Ryu Karate Kata.
With a full analysis of each kata.
Very interactive, these DVDs show all the details. Each Kata is shown in 5 different ways: a full face and profile video; a detailed video of specific sequences; a video of the main Bunkaï; a ground diagram and a list of movements performed; and finally the origins, ideogram and interest of the Kata.
CONTENT VOLUME 1: Pinan Shodan, Nidan, Sandan, Yondan, Godan, Naihanchi, Bassai, Kushanku
What is Martial arts ?
Martial arts are codified systems and traditions of combat practiced for a number of reasons such as self-defense; military and law enforcement applications; competition; physical, mental, and spiritual development; entertainment; and the preservation of a nation's intangible cultural heritage.
Wado Ryu Karate Kata-Bunkai Vol.1