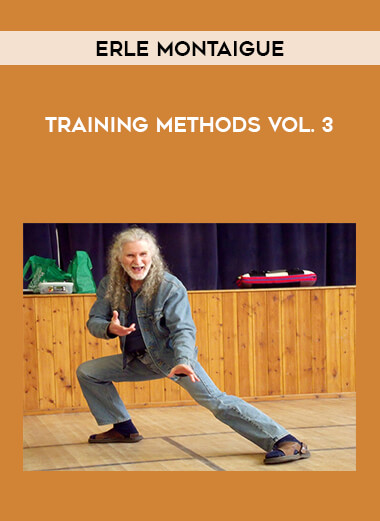 TRAINING METHODS Vol. 3 By Erle Montaigue
Salepage : Erle Montaigue – TRAINING METHODS Vol. 3

Carrying on with this series, covering some of the best training methods fromBagwa and Taiji. Including training to gain body/mind coordination. P'eng/hinge training. The one inch punch training method. P'eng/hinge training for Dim-Mak and those points used in this training method. Using the Wooden Man training method to learn about Dim-Mak strikes.The Bagwa Training Method called "Leaning on the Horse" which trains you in using Bagwa fighting methods. Hammer-fist training method.
Level: AdvancedRun Time: Approx 90 mins
What is Martial arts ?
Martial arts are codified systems and traditions of combat practiced for a number of reasons such as self-defense; military and law enforcement applications; competition; physical, mental, and spiritual development; entertainment; and the preservation of a nation's intangible cultural heritage.
TRAINING METHODS Vol. 3 By Erle Montaigue