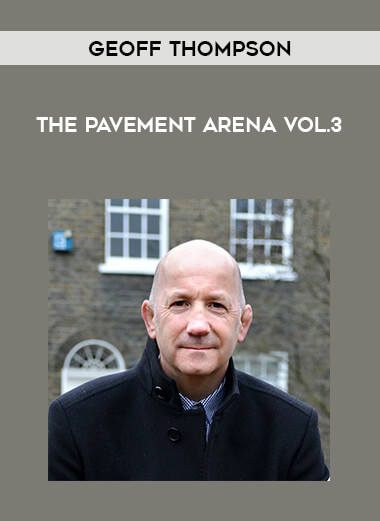 The Pavement Arena Vol.3 By Geoff Thompson
Salepage : Geoff Thompson – The Pavement Arena Vol.3

Pavement Arena :
Volume 3 : Grappling – The Last ResortBeing apple to grapple is an integral part of any self-defence training.
This video starkly reveals the necessity of grappling and shows a variety of chokes, locks and throws.
We show you how to beat the kicker, puncher and street fighter.
Most fights will, if not over in seconds, become a grapple.
Know how to win when it happens.
What is Martial arts ?
Martial arts are codified systems and traditions of combat practiced for a number of reasons such as self-defense; military and law enforcement applications; competition; physical, mental, and spiritual development; entertainment; and the preservation of a nation's intangible cultural heritage.
The Pavement Arena Vol.3 By Geoff Thompson