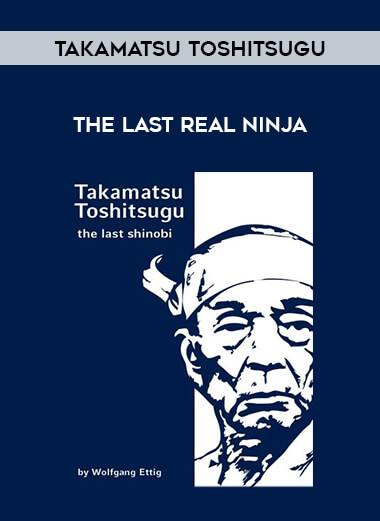 the last real Ninja By Takamatsu Toshitsugu
Salepage : Takamatsu Toshitsugu , the last real Ninja

Wisdom from the last living ninja."Takamatsu Toshitsugu, the last real Ninja" is basedupon a black and white movie filmed in the 60s andshowing Takamatsu Sensei teaching Masaaki Hatsumiin a park . Takamatsu Sensei, maybe the last real Ninja in Japan demon strates unarmed techniques and weapon techniques from the nine schools.
What is Martial arts ?
Martial arts are codified systems and traditions of combat practiced for a number of reasons such as self-defense; military and law enforcement applications; competition; physical, mental, and spiritual development; entertainment; and the preservation of a nation's intangible cultural heritage.
the last real Ninja By Takamatsu Toshitsugu