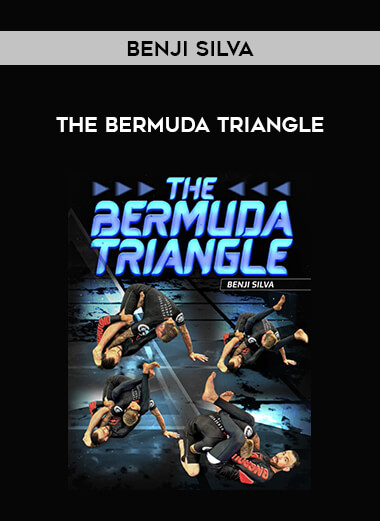 The Bermuda Triangle By Benji Silva
Salepage : Benji Silva – The Bermuda Triangle

Discover ways to enter into the Triangle that many athletes haven't even seen yet
Learn the base Triangle from closed guard, and then apply it from EVERYWHERE!
Snag the Triangle, and continually secure the finish with innovative modifications that make the Triangle EVEN TIGHTER!
Short legs? No problem, Benji gets you adjusted to maximize the strangulation effect of the Triangle even with short legs!
Long legs? EVEN BETTER!
Course Content
Volume 1
Introduction 0 – 0:28
Closed Guard Triangles – Simple Closed Guard Triangle 0:28 – 6:47
Overhook Triangle 6:47 – 12:33
Overhook Triangle Variation 12:33 – 17:55
Gift Wrap Triangle 17:55
Volume 2
Side Control Triangles – Knee on Hip to Step Over Triangle 0 – 4:05
Frame Defense to Triangle 4:05 – 10:09
Mount Triangles – Simple Triangle From Mount 10:09 – 14:35
Simple Traingle vs Defending Opponent 14:35 – 19:04
Back Triangle – Hail Mary Back Attack Triangle 19:04 – 21:20
Single Leg X – SLX Venus Flytrap Triangle 21:20
What is Martial arts ?
Martial arts are codified systems and traditions of combat practiced for a number of reasons such as self-defense; military and law enforcement applications; competition; physical, mental, and spiritual development; entertainment; and the preservation of a nation's intangible cultural heritage.
The Bermuda Triangle By Benji Silva