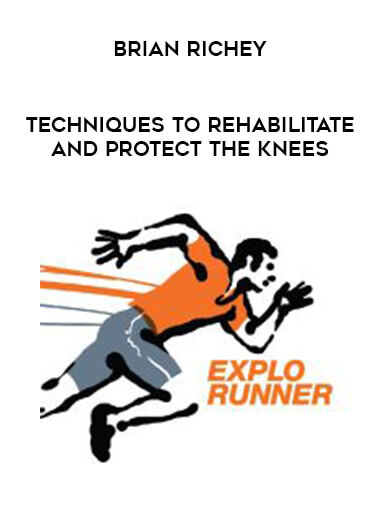 Techniques to Rehabilitate and Protect the Knees By Brian Richey
Salepage : Brian Richey – Techniques to Rehabilitate and Protect the Knees

IDEAFit – Techniques to Rehabilitate and Protect the Knees
by Instructor Brian Richey
Patellofemoral pain syndrome, and anterior cruciate ligament (ACL) and meniscus injuries are becoming too prevalent. Too many people are quad dominant and that could be leading to serious knee injuries. In this session, we will examine the anatomy and structure of the knee and lower extremity, learn simple assessment techniques to discover if your clients are quad dominant, and learn how to progress clients safely. Take away techniques to rehabilitate and protect the knees while developing increased strength and explosive power.
Learning Objectives
1. Discuss the clinical anatomy of the knee.
2. Describe the pathology behind most common knee injuries.
3. Share assessment techniques to identify muscular imbalances associated with knee injuries.
4. Explain the contraindications for multiple knee injuries.
5. Apply the best post-rehab exercises for multiple knee conditions.
6. Demonstrate the difference between medical and corrective exercise and when to apply these different training techniques.
What is Health & Fitness ?
Walking, lifting weights, doing chores – it's all good. Regardless of what you do, regular exercise and physical activity is the path to health and well-being. Exercise burns fat, builds muscle, lowers cholesterol, eases stress and anxiety, lets us sleep restfully. In this guide, we match resources to your exercise needs — at every fitness level.
Techniques to Rehabilitate and Protect the Knees By Brian Richey