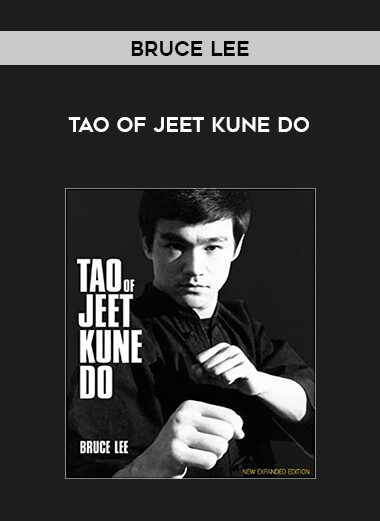 Tao Of Jeet Kune Do By Bruce Lee
Salepage : Bruce Lee – Tao Of Jeet Kune Do

Tao of Jeet Kune DoThis is Bruce Lee's treatise on his martial art, jeet kune do.
This international best seller includes the philosophy of jeet kune do, mental and physical training, martial qualities, attack, and strategy.
Compiled from Bruce Lee's notes and essays and originally published in 1975, this iconic volume is one of the seminal martial arts guides of its time. The science and philosophy behind the fighting system Lee pioneered himself—jeet kune do—is explained in detail, depicted through hundreds of Lee's own illustrations. With the collaboration of Lee's daughter, Shannon, and Bruce Lee Enterprises, this new edition is expanded, updated, and remastered, covering topics such as Zen and enlightenment, kicking, striking, grappling, and footwork. Featuring an introduction by Linda Lee, this is essential reading for any practitioner, offering a brief glimpse into the mind of one of the world's greatest martial artists.
What is Martial arts ?
Martial arts are codified systems and traditions of combat practiced for a number of reasons such as self-defense; military and law enforcement applications; competition; physical, mental, and spiritual development; entertainment; and the preservation of a nation's intangible cultural heritage.
Tao Of Jeet Kune Do By Bruce Lee