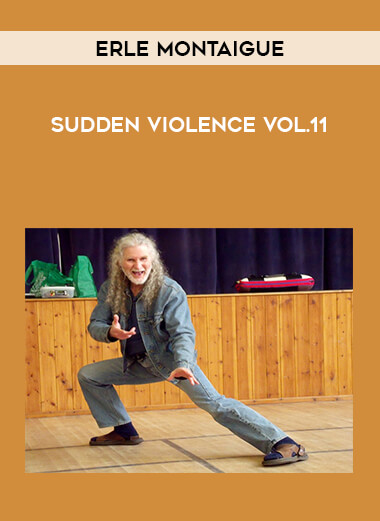 Sudden Violence Vol.11 By Erle Montaigue
Salepage : Erle Montaigue – Sudden Violence Vol.11

This tape is a way of taking one's advanced push hands training into a realistic physical realm. We firstly take push hands into a completely reflex way of training so that the movements become sub-conscious. Then we use the ten training applications of sudden violence from Push hands to add to this abstract way, a more physical way of using push hands in order to join the sub-conscious to the physical.Ten applications from within push hands using the p'eng/hinge method of push hands does this for you. Very deadly and very useful both for training and for real self-defence.
Level: AdvancedRun Time: Approx 60 mins
What is Martial arts ?
Martial arts are codified systems and traditions of combat practiced for a number of reasons such as self-defense; military and law enforcement applications; competition; physical, mental, and spiritual development; entertainment; and the preservation of a nation's intangible cultural heritage.
Sudden Violence Vol.11 By Erle Montaigue