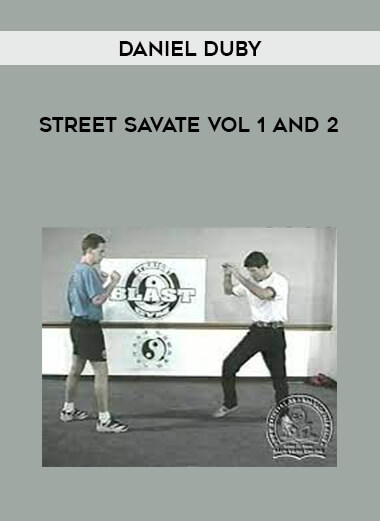 Street Savate Vol 1 and 2 By Daniel Duby
Salepage : Daniel Duby – Street Savate Vol 1 and 2

Daniel Duby – Street Savate Daniel Duby is a legend in the martial arts community!The father of French savate in the US, he popularized the art like no one else had since.
Now he is back! Flown into our studios from the pirate island of Reunion to teachthe streetfighting aspects of French Savate as they were meant to be shown: with boots on!DD#1: Savate BasicsDaniel teaches the warms ups, footwork and kicks that make up his street Savate fundamentals.
Daniel also introduces how to use your boots or shoes as a weapons!Learn what Savate street fighting is all about with this tape!
DD#2: Power PunchingDaniel teaches some secrets of boxing that have all but disappeared in modern times.
These tricks of the trade known by only the older and most advanced coaches will teachyou how to hit harder than you ever imagined possible! Daniel also takes you throughvarious streetfighting combinations, and more boot footage!
What is Martial arts ?
Martial arts are codified systems and traditions of combat practiced for a number of reasons such as self-defense; military and law enforcement applications; competition; physical, mental, and spiritual development; entertainment; and the preservation of a nation's intangible cultural heritage.
Street Savate Vol 1 and 2 By Daniel Duby