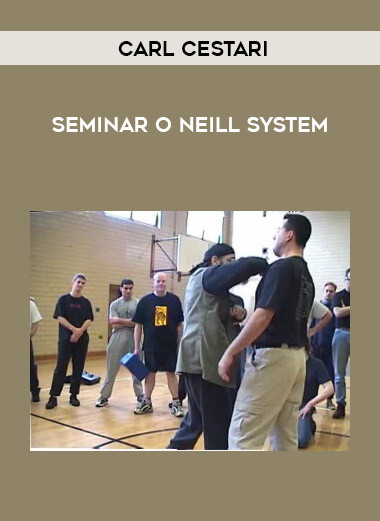 Seminar O Neill System By Carl Cestari
Salepage : Carl Cestari – Seminar O Neill System

Seminar of Carl Cestari, where he introduces the audience to the self-defense base of the O'Neill system.
Key points of work in the system:
1. Breaking the distance, leaving the line of attack to the side stance
2. Using a blow with fingers (hands ) in the face to destroy the opponent's stance and his attacking movement
3. Developing an attack with a low kick or knee
4. Finalizing with an elbow, fist on head, body and bells
5. Front / back grip techniques
6. Use of circular kick
Cestari told and showed everything in his own style – accessible and detailed.
What is Martial arts ?
Martial arts are codified systems and traditions of combat practiced for a number of reasons such as self-defense; military and law enforcement applications; competition; physical, mental, and spiritual development; entertainment; and the preservation of a nation's intangible cultural heritage.
Seminar O Neill System By Carl Cestari