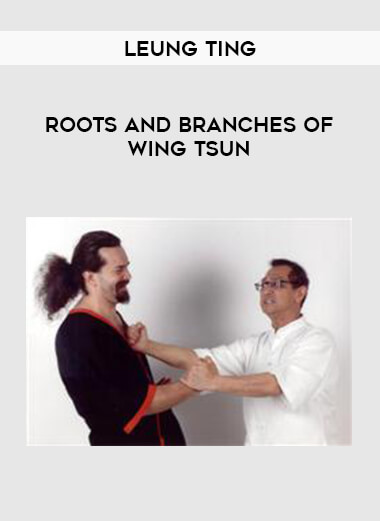 Roots and Branches of Wing Tsun By Leung Ting
Salepage : Leung Ting – Roots and Branches of Wing Tsun

Roots and Branches of Wing Tsun
Publisher: Leung Ting Co | ISBN: 9627284238 | edition 2000 | PDF | 402 pages For 18 years of research, this book illustrates the most comprehensive detailed information, descriptions, and analysis of different stories, origins, concepts, and techniques of Wing Tsun (Wing Chun).
The photographs, illustrations of different Wing Tsun sets, and shocking insights on Wing Tsun (Wing Chun) are disclosed the first time.
This book is an indispensable collection for martial artists.
What is Martial arts ?
Martial arts are codified systems and traditions of combat practiced for a number of reasons such as self-defense; military and law enforcement applications; competition; physical, mental, and spiritual development; entertainment; and the preservation of a nation's intangible cultural heritage.
Roots and Branches of Wing Tsun By Leung Ting