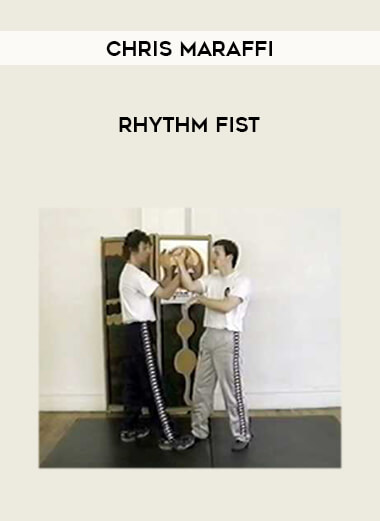 Rhythm Fist By Chris Maraffi
Salepage : Chris Maraffi – Rhythm Fist

Chris Maraffi's Rhythm Fist video instructional series demonstrates his personal JKD-style of Mixed Martial Art fighting alchemy of Western and Thai Boxing, Chinese Wing Chun, Filipino Kali Mano y Mano, and Indonesian Silat.
Rhythm Fist is a close-quarters fighting system that is composed of three training cores: the Rhythm Cycles, the Technique Series, and the Power Workout.
Each of the cores develop different attributes that enhance the practitioner's overall training, such as fighting sensitivity, strategy, and conditioning.
This 5 hour video series was shot in NYC and produced for VHS in 1998-99, and went out-of-print in 2001.
Selected portions of it were digitized and uploaded as 10 minute video lessons to document and share his personal style of mixed martial arts at that time, developed from 25 years of experience in various fighting methods, which had a special focus on complex rhythm flow or energy drills.
The tapes contain 5 hours of basic to advanced instruction on Energy Drills, Striking, Trapping, and Take-downs.
This instruction was designed to teach you how to effectively counter any angle of attack in a fluid rhythmic manner.
What is Martial arts ?
Martial arts are codified systems and traditions of combat practiced for a number of reasons such as self-defense; military and law enforcement applications; competition; physical, mental, and spiritual development; entertainment; and the preservation of a nation's intangible cultural heritage.
Rhythm Fist By Chris Maraffi