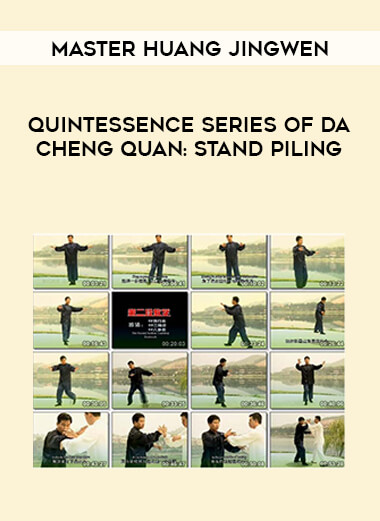 Quintessence Series Of Da Cheng Quan: Stand Piling By Master Huang Jingwen
Salepage : Master Huang Jingwen – Quintessence Series Of Da Cheng Quan: Stand Piling

The Piling Exercise of Da Cheng Ouan is divided into two parts, the health and combat. The externalities between the piling exercise for health and for combat are similar, but the imaginings are different. And there are many kinds methods for practicing skills, so generally it is called Stand Piling. Whether for health or combat, the Hunyuan Piling is the basic skill, it is synthesized with the essence of Da Cheng Ouan, and so it is necessary for the beginner or senior practitioner.
What is Martial arts ?
Martial arts are codified systems and traditions of combat practiced for a number of reasons such as self-defense; military and law enforcement applications; competition; physical, mental, and spiritual development; entertainment; and the preservation of a nation's intangible cultural heritage.
Quintessence Series Of Da Cheng Quan: Stand Piling By Master Huang Jingwen