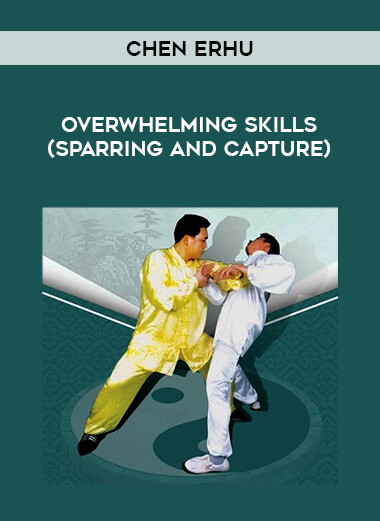 Overwhelming Skills (Sparring And Capture) By Chen Erhu
Salepage : Chen Erhu – Overwhelming Skills (Sparring And Capture)

This is a second video in the series about Tai chi master Chen Erhu's teachings.
The first one is available here:
Noted tai chi master Chen Erhu guides you through 17 poses from the 113-pose Chen-style tai chi set, clearly explaining and demonstrating moves such as "Face Is Full of Flowers" and "High-Spirited Horse Kicks with Its Hoof.
" Other poses include "Tramp on the Flowers Freely," "Farmer Bundles Wood," "Cut Yellow Robe," "Take a Drastic Measure to Deal with a Situation," "Hercules Fight Bull," "Escape by Crafty Scheme" and more.
What is Martial arts ?
Martial arts are codified systems and traditions of combat practiced for a number of reasons such as self-defense; military and law enforcement applications; competition; physical, mental, and spiritual development; entertainment; and the preservation of a nation's intangible cultural heritage.
Overwhelming Skills (Sparring And Capture) By Chen Erhu