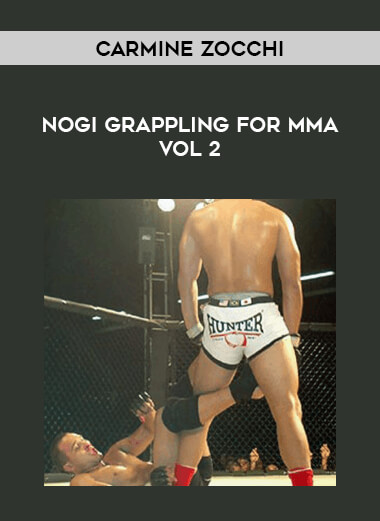 Nogi Grappling for MMA Vol 2 By Carmine Zocchi
Salepage : Carmine Zocchi-Nogi Grappling for MMA Vol 2

In the second volume of Carmine Zocchi's no gi Brazilian Jiu Jitsu series, the side across position is addressed. Perhaps the most important position in a mixed martial arts (MMA) match, Carmine shows how to hold the position from the top, how to escape from the bottom, numerous submissions, opportunities for striking and transitions to the mount position. Carmine Zocchi is a black belt under Marcelo Mello and has experience in Jiu jitsu, submission grappling and MMA matches. More importantly, Carmine is also known as the coach of many successful competitors and shares with you the same approach to no gi grappling that he has shared with both the Rhino MMA team and New York San Da team.
What is Martial arts ?
Martial arts are codified systems and traditions of combat practiced for a number of reasons such as self-defense; military and law enforcement applications; competition; physical, mental, and spiritual development; entertainment; and the preservation of a nation's intangible cultural heritage.
Nogi Grappling for MMA Vol 2 By Carmine Zocchi