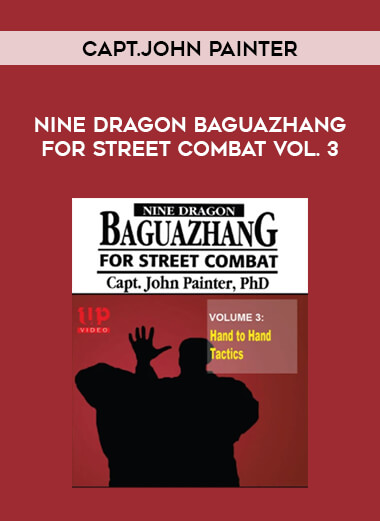 Nine Dragon Baguazhang for Street Combat Vol. 3 By Capt.John Painter
Salepage : Capt.John Painter – Nine Dragon Baguazhang for Street Combat Vol. 3

Nine Dragon Baguazhang for Street Combat 6 vol. series by Capt. John Painter Vol 3: Hand to hand tactics – Tape three by Capt.
Painter focuses on the simple, direct internal/external power of Nine Dragon Baguazhang's Fire and Thunder Palms to simultaneously neutralize and counter strike with tremendous force to any street fighter or martial artist attacking with strikes and kicks.
You will learn the Baguazhang total body weapon concept as well as mind and body principles of combat preparedness.
What is Martial arts ?
Martial arts are codified systems and traditions of combat practiced for a number of reasons such as self-defense; military and law enforcement applications; competition; physical, mental, and spiritual development; entertainment; and the preservation of a nation's intangible cultural heritage.
Nine Dragon Baguazhang for Street Combat Vol. 3 By Capt.John Painter