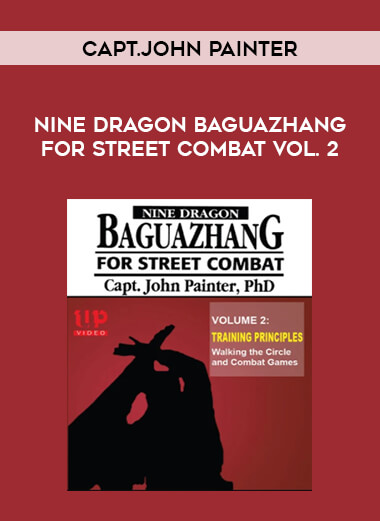 Nine Dragon Baguazhang for Street Combat Vol. 2 By Capt.John Painter
Salepage : Capt.John Painter – Nine Dragon Baguazhang for Street Combat Vol. 2

Nine Dragon Baguazhang for Street Combat 6 vol. series by Capt. John Painter Vol 2: Training Principles – Walking the circle and combat games – In tape two, Capt.
Painter takes you through the foot patterns, circle walking, postures and eight palms to help you develop the amazing circular combat power of Nine Dragon Baguazhang.
Learn the principles of developing Jing (mind/body internal force) for neutralizing and striking or pushing power for each of the eight baguazhang palms.
What is Martial arts ?
Martial arts are codified systems and traditions of combat practiced for a number of reasons such as self-defense; military and law enforcement applications; competition; physical, mental, and spiritual development; entertainment; and the preservation of a nation's intangible cultural heritage.
Nine Dragon Baguazhang for Street Combat Vol. 2 By Capt.John Painter