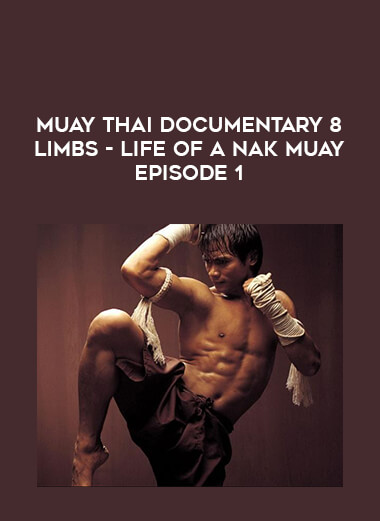 Muay Thai Documentary 8 Limbs – Life Of A Nak Muay Episode 1
Salepage : Muay Thai Documentary 8 Limbs – Life Of A Nak Muay Episode 1

Muay Thai Documentary 8 Limbs: Life Of A Nak Muay
Episode 1 shows 2 of the Thai's at Phuket Top Team, Kru Lucky (trainer & fighter) and Yoduman (13 year old thai fighter)
Kru Lucky and Yoduman go through the daily routine of working/ training and preparing to fight.
What is Martial arts ?
Martial arts are codified systems and traditions of combat practiced for a number of reasons such as self-defense; military and law enforcement applications; competition; physical, mental, and spiritual development; entertainment; and the preservation of a nation's intangible cultural heritage.
Muay Thai Documentary 8 Limbs – Life Of A Nak Muay Episode 1