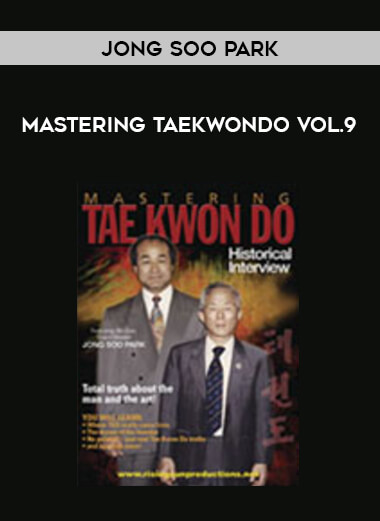 Mastering TaeKwonDo Vol.9 By Jong Soo Park
Salepage : Jong Soo Park – Mastering TaeKwonDo Vol.9

DVD 9:Mastering Tae Kwon Do: Black Belt PatternsMaster Jong Soo Park is known mostly for his fighting skills as he was the first heavy weight champion of Korea back in the mid 1950's.But on this DVD you will learn the most advanced forms of Tae Kwon Do and he will show you for the first time on DVD the most important elements of each form and the applications of the most important techniques.
What is Martial arts ?
Martial arts are codified systems and traditions of combat practiced for a number of reasons such as self-defense; military and law enforcement applications; competition; physical, mental, and spiritual development; entertainment; and the preservation of a nation's intangible cultural heritage.
Mastering TaeKwonDo Vol.9 By Jong Soo Park