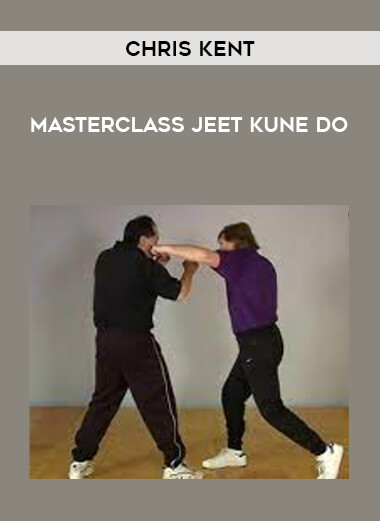 Masterclass Jeet Kune Do By Chris Kent
Salepage : Chris Kent – Masterclass Jeet Kune Do

This 3-volume publication brings you unique JKD techniques, amazing melee moves that you have never seen in any of the publications.
MASTERCLASS JEET KUNE DO SET Vols.1-2-3 By Chris Kent
Vol.1 – FUNDAMENTALS This DVD concentrates on integrating the vital fundamentals, including components of the fighting stance, footwork and mobility skills, and the various combative weapons utilized in the art and science of Jeet Kune Do.
Vol.2 – ELEMENTS OF ATTACKThis volume concentrates on the attacking skills, including such things as a complete breakdown of Single Direct/Single Angulated Attack, Attack by Combination, Progressive Indirect Attack, Attack by Drawing, and Hand Immobilization Attack; the use of feints and false attack; the use of rhythm and broken rhythm in attack; as well as tactical elements, such as proper distance and timing, etc.
Vol.3 – COUNTERATTACK & DEFENSEThis third volume of the series explains the vital elements utilized in counterattack, including such things as intercepting the opponent using the stop-hit or time-hit, the use of parry-and-counter, evade-and-counter, and jam-and-counter, as well as a detailed breakdown of various defensive skills used in JKD.
Tactical elements such as proper timing and distance also are covered.
What is Martial arts ?
Martial arts are codified systems and traditions of combat practiced for a number of reasons such as self-defense; military and law enforcement applications; competition; physical, mental, and spiritual development; entertainment; and the preservation of a nation's intangible cultural heritage.
Masterclass Jeet Kune Do By Chris Kent