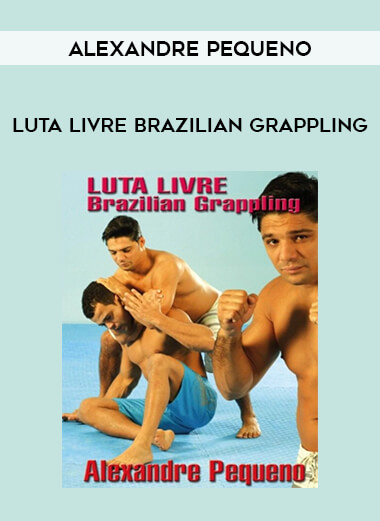 Luta Livre Brazilian Grappling By Alexandre Pequeno
Salepage : Alexandre Pequeno – Luta Livre Brazilian Grappling

As a way to thank you for helping my with my Fundraiser project, I will be uploading some rare footage that I have. Some of it were on old DVDs, others on old HDD and such. Hope that you like them!!
MMA Grappling Techniques in full detail, by Alexandre "Pequeno" Nogueira, the former King of Shooto in Japan.
Alexandre Franca Nogueira, better know by "Pequeno" on the MMA circuit, was a former Shooto Champion, being recognized as the longest reigning Champion in modern MMA history.
In this DVD, Pequeno is willing to share with us some of his techniques, specially his feared Guillotine Choke. Being helped by his student, Julio Cesar, Pequeno will show us, explain and give us the details on every technique that is shown here. We are going to see Takedowns, Sweeps and Submissions, some of them being created by him.
Languages: Spanish, Deutsch, Italian and French.
What is Martial arts ?
Martial arts are codified systems and traditions of combat practiced for a number of reasons such as self-defense; military and law enforcement applications; competition; physical, mental, and spiritual development; entertainment; and the preservation of a nation's intangible cultural heritage.
Luta Livre Brazilian Grappling By Alexandre Pequeno