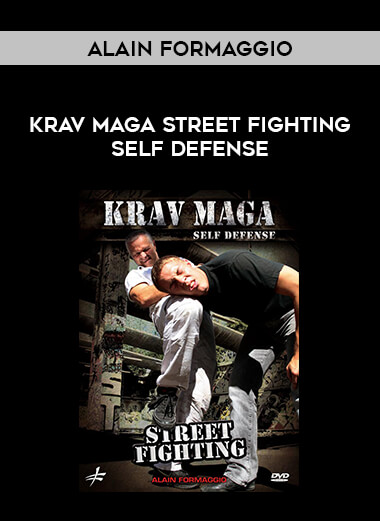 Krav Maga Street Fighting Self Defense By Alain Formaggio
Salepage : Alain Formaggio – Krav Maga Street Fighting Self Defense

In this modern martial arts DVD, Krav Maga Self Defense: Street Fighting, simplicity and efficiency are the key words to the techniques of Israeli hand-to-hand close-quarters combat. These concepts form the basis of the modern Krav Maga techniques you will find in this DVD. Fifth-degree black belt Alain Formaggio shows you how to react in an efficient way against a variety of attacks, all filmed from different angles to give you a complete picture of the real-world fighting scenario. They are then shown at true speed and in slow motion for expanded on-screen explanation. Krav Maga Self Defense: Street Fighting includes the following attack situations: grabs, chokes, punches, kicks, knife attacks, stick attacks, gun attacks.
What is Martial arts ?
Martial arts are codified systems and traditions of combat practiced for a number of reasons such as self-defense; military and law enforcement applications; competition; physical, mental, and spiritual development; entertainment; and the preservation of a nation's intangible cultural heritage.
Krav Maga Street Fighting Self Defense By Alain Formaggio