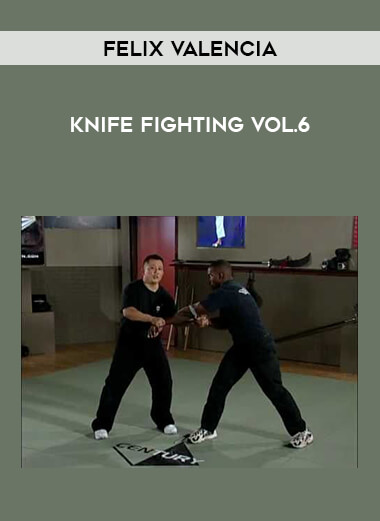 Knife Fighting Vol.6 By Felix Valencia
Salepage : Felix Valencia – Knife Fighting Vol.6

Knife Fighting DVD 6 – Ground StrugglesThis volume includes ground control, open guard, Punyo cut, thrust, slashing, elbow break, attacker switches grip, shifting hips and body, judo kesa gatame, ACL break, silat technique, leg over arm bar, knee keylock, disarming defender without blade, inside and outside Siniguro and do's and dont's.Approx.27 min.
What is Martial arts ?
Martial arts are codified systems and traditions of combat practiced for a number of reasons such as self-defense; military and law enforcement applications; competition; physical, mental, and spiritual development; entertainment; and the preservation of a nation's intangible cultural heritage.
Knife Fighting Vol.6 By Felix Valencia