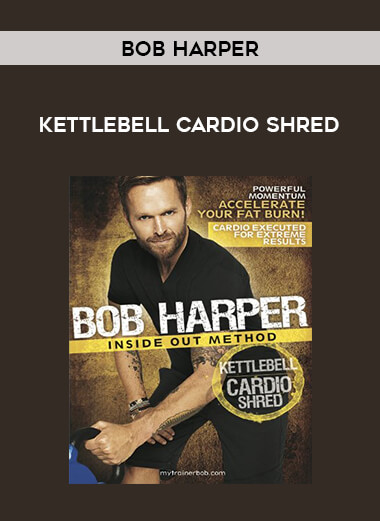 Kettlebell Cardio Shred By Bob Harper
Salepage : Bob Harper – Kettlebell Cardio Shred

Time to transform! Get ready for a non-stop, maximum fat burning routine to sculpt every muscle in your body – featuring a workout designed to increase strength, accelerate cardio, and the power of kettlebell training. This latest edition of the Inside Out Method DVD Series willtransform your body for ultimate results. Kettlebell Sculpted Body introduces total body resistance control to Bob's high-intensity circuits. Define your body, boost and challenge all limitations with this commanding, calorie-destroying workout.
About GoFit:
Train. Recover. Repeat. This simple fitness philosophy can help you get results, and go "fit" through life. GoFit offers gear and training for a total home-fitness solution designed to get real results for real people. It's not a one-time-and-done solution, but a life-long process—a philosophy offitness: Train. Recover. Repeat. Follow this course of action and you'll get real results.
Founded in 1999, GoFit set out to integrate superior fitness products with professional training. GoFit quickly developed into a top fitness manufacturer and industry leader. Our focus of combining innovative products with world-class instructional content from top experts in fitness, nutrition, health and wellness, endures. GoFit targets a "fit" lifestyle with a full range of products for core training, weighted resistance, muscle pain management, yoga and sportsperformance.
GoFit's ongoing vision links the right product, and the best training, with people ready to make a dramatic, positive change. Are you ready for a fitness philosophy that gets results?
Train. Recover. Repeat.
What is Health & Fitness ?
Walking, lifting weights, doing chores – it's all good. Regardless of what you do, regular exercise and physical activity is the path to health and well-being. Exercise burns fat, builds muscle, lowers cholesterol, eases stress and anxiety, lets us sleep restfully. In this guide, we match resources to your exercise needs — at every fitness level.
Kettlebell Cardio Shred By Bob Harper