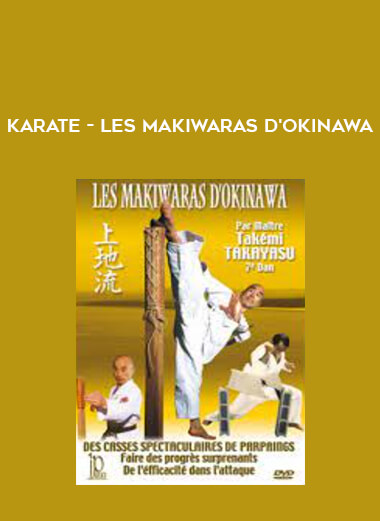 Karate – Les Makiwaras d'Okinawa
Salepage : Karate – Les Makiwaras d'Okinawa

DVD training self-defense techniques and exercises – practice breaking of Karate with master Takemi Tarayasu 7th dan Karate.
Indispensable tool for training in DO Karate, since it allows to deliver fatal blows. The Makiwara was designed in Okinawa, the birthplace of Karate Do. Master Takemi Takayasu, 7th Dan of Uechiryu Karate Do, shows you how to use the Makiwara with fists and feet, and how to increase the efficiency of each stroke in a surprising way.
What is Martial arts ?
Martial arts are codified systems and traditions of combat practiced for a number of reasons such as self-defense; military and law enforcement applications; competition; physical, mental, and spiritual development; entertainment; and the preservation of a nation's intangible cultural heritage.
Karate – Les Makiwaras d'Okinawa