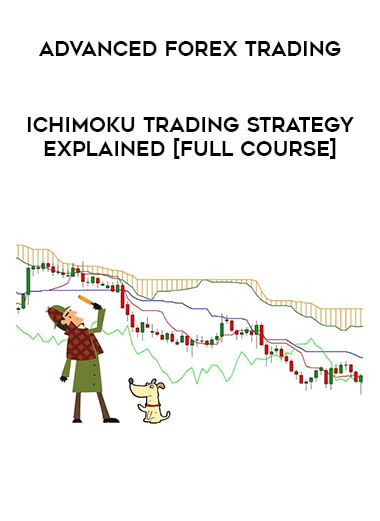 Ichimoku Trading Strategy Explained [Full Course] By Advanced Forex Trading
Salepage : Advanced Forex Trading – Ichimoku Trading Strategy Explained [Full Course]

Product Description
Who this course is for:
Anyone who wants a step by step strategy to start trading in the Forex market
Anyone who is interested in creating an income with online Forex Trading
Traders who want to enhance their Forex knowledge and skill-set
Traders who are still struggling to recognize the beginning of a new trend
Anyone who is looking for a proof that Forex Trading can give you Financial Freedom
Traders who want to discover how to analyze the market with a logical approach
What you'll learn
Have a full understanding of a profitable Trading Strategy
Deep understanding of the Ichimoku Indicator
Scan trading opportunities with the Ichimoku Indicator
Understand the best entry and exit points to maximize your profit
Trade with a solid strategy
Choose the perfect Time Frame for your Trading
Immediately recognize Trading opportunities on the Chart
Place different orders on the Forex market
Analyze the opportunities in terms of Risk to Reward Ratio
Understand how the variable 1% Money Management works
Understand how the 1% of MAX Money Management works
Analyze the Trend with a Solid Setup
Requirements
Basic understanding of Forex or Stock Market Trading
A computer or laptop
Desire to learn and achieve your goals!
What is forex trading?
Forex, or foreign exchange, can be explained as a network of buyers and sellers, who transfer currency between each other at an agreed price. It is the means by which individuals, companies and central banks convert one currency into another – if you have ever travelled abroad, then it is likely you have made a forex transaction.
While a lot of foreign exchange is done for practical purposes, the vast majority of currency conversion is undertaken with the aim of earning a profit. The amount of currency converted every day can make price movements of some currencies extremely volatile. It is this volatility that can make forex so attractive to traders: bringing about a greater chance of high profits, while also increasing the risk.
Ichimoku Trading Strategy Explained [Full Course] By Advanced Forex Trading