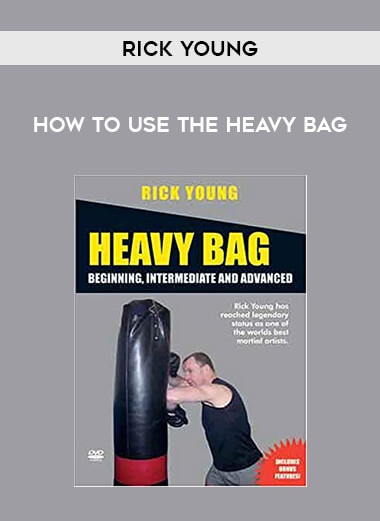 How to Use the Heavy Bag By Rick Young
Salepage : Rick Young How to Use the Heavy Bag

Sales: Rick Young provides beginners with an advanced programme in the use and benefits of heavy bag training. Covered in this volume are long and close range punches, the use of elbows and forearms, heavy and explosive hitting and how to combine your tools.
My Own: This video has shown me how to use the heavy bag intelligently and logically. In fact, for many years I've never used it properly. With the exception of isolation, treat the heavy bag like it is your opponent.
What is Martial arts ?
Martial arts are codified systems and traditions of combat practiced for a number of reasons such as self-defense; military and law enforcement applications; competition; physical, mental, and spiritual development; entertainment; and the preservation of a nation's intangible cultural heritage.
How to Use the Heavy Bag By Rick Young