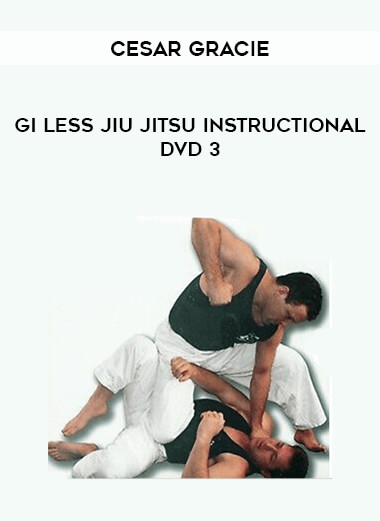 Gi Less Jiu Jitsu Instructional DVD 3 By Cesar Gracie
Salepage : Cesar Gracie – Gi Less Jiu Jitsu Instructional DVD 3

Cesar Gracie is the man behind the famous GracieFighter Academy. His teaching skills are legendary. His amazing amount of techniques, his attention to detail, his knowledge of theory and tactics and his ability to get this across to his students are some of the reasons the GracieFighter Academy is so successful, turning out champions like Diaz, Shields, Terrell, Melendez… Cesar's first instructional series is the best selling instructional of all time on Gracie Jiu Jitsu. Now Cesar is sharing his knowledge of gi-less jiu-jitsu. This 6 dvd series is sure to become the definitive source for Gi-Less Jiu-Jitsu.
Disc 3: Guard techniques
-Butterfly guard passes
-Half guard defense
-Open guard passes
-Closed guard passes
What is Martial arts ?
Martial arts are codified systems and traditions of combat practiced for a number of reasons such as self-defense; military and law enforcement applications; competition; physical, mental, and spiritual development; entertainment; and the preservation of a nation's intangible cultural heritage.
Gi Less Jiu Jitsu Instructional DVD 3 By Cesar Gracie