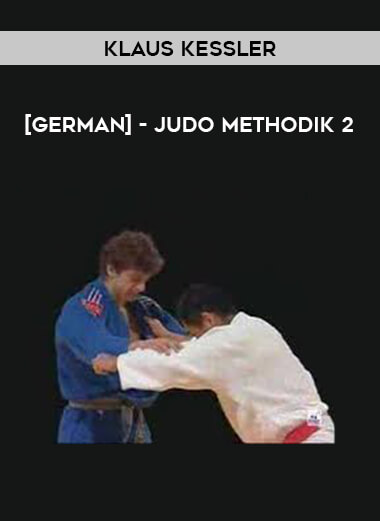 [German] – Judo Methodik 2 By Klaus Kessler
Salepage : [German] Klaus Kessler – Judo Methodik 2

JUDO-METHODIK 2 – Barai-Techniken Methodische Wege zum Erlernen, Festigen und erfolgreichen Trainieren von Barai-Techniken.
Großes Übungsrepertoire für Trainer und Übungsleiter.
Klaus Keßler, 5.
Dan Judo, ist Diplom Sportlehrer und Leiter der Judo ausbildung an der Deutschen Sporthochschule Köln.
Er war im Deutschen Judo Bund auf verschiedenen Positionen innerhalb des Lehrwesens maßgeblich tätig.
Die Lehrvideos von Klaus Keßler werden vom Lehrausschuß des NWJV/NWDK empfohlen.
What is Martial arts ?
Martial arts are codified systems and traditions of combat practiced for a number of reasons such as self-defense; military and law enforcement applications; competition; physical, mental, and spiritual development; entertainment; and the preservation of a nation's intangible cultural heritage.
[German] – Judo Methodik 2 By Klaus Kessler