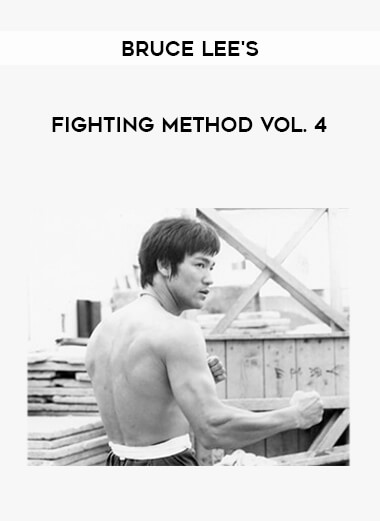 Fighting Method Vol. 4 By Bruce Lee's
Salepage : Bruce Lee's Fighting Method, Vol. 4

The legendary fighter teaches how to perform jeet kune do's most devastating strikes and exploit an opponent's weaknesses with craftycounterattacks like finger jabs and spin kicks. In addition, Lee breaks down the attributes that make up the ultimate warrior and reveals how to develop the proper tactics and attitude for victory. As the fourth and final volume in the Bruce Lee's Fighting Method series, it contains detailed illustrations and vintage photos capturing Lee in his prime. This essential series, compiled and organized by his close friend, Mito Uyehara, is the perfect companion to Bruce Lee's classic text, Tao of Jeet Kune Do.
What is Martial arts ?
Martial arts are codified systems and traditions of combat practiced for a number of reasons such as self-defense; military and law enforcement applications; competition; physical, mental, and spiritual development; entertainment; and the preservation of a nation's intangible cultural heritage.
Fighting Method Vol. 4 By Bruce Lee's