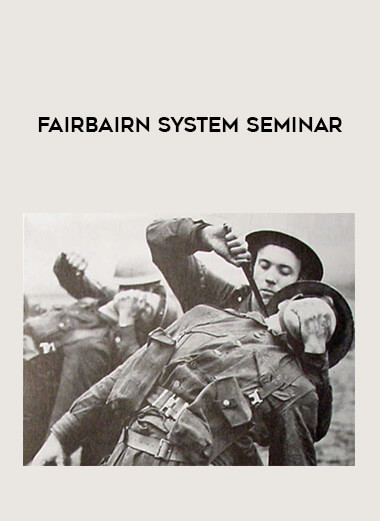 Fairbairn System Seminar
Salepage : Fairbairn System Seminar

On March 13, 2012, a regular seminar on the Fairbairn system was held at the Russian State University of Physical Culture
Issues under consideration:
– tactical combat scheme
– structure of the technical arsenal
– peculiarities of performing technical actions
– psychological attitude
The knife work was not videotaped. Attend seminars to have full access to information.
Many thanks to Alexey Ermakov for hospitality and Svyatoslav for filming and converting video.
Language : no subtitles
What is Martial arts ?
Martial arts are codified systems and traditions of combat practiced for a number of reasons such as self-defense; military and law enforcement applications; competition; physical, mental, and spiritual development; entertainment; and the preservation of a nation's intangible cultural heritage.
Fairbairn System Seminar