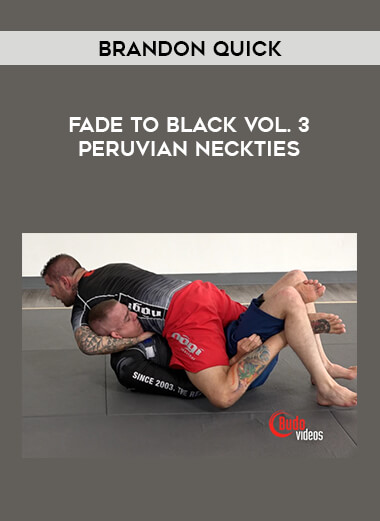 Fade To Black Vol. 3 Peruvian Neckties By Brandon Quick
Salepage : Brandon Quick – Fade To Black Vol. 3 Peruvian Neckties

Brandon Quick teaches a HUGE variety of chokes in this 6 volume DVD set. The chokes you'll see here are the latest innovations of darces, peruvian neckties, guillotines, arm triangles, and gators and chances are your opponent hasn't seen most of these!
Contents include:
Vol 3: Peruvian Neckties
Peruvian Necktie
Piano Wire
Noose
New Peru
Ripper
Strangler
RNC
Hardcore
Darce
Gator
Japanese Necktie
Gallop
Sparring Footage
What is Martial arts ?
Martial arts are codified systems and traditions of combat practiced for a number of reasons such as self-defense; military and law enforcement applications; competition; physical, mental, and spiritual development; entertainment; and the preservation of a nation's intangible cultural heritage.
Fade To Black Vol. 3 Peruvian Neckties By Brandon Quick