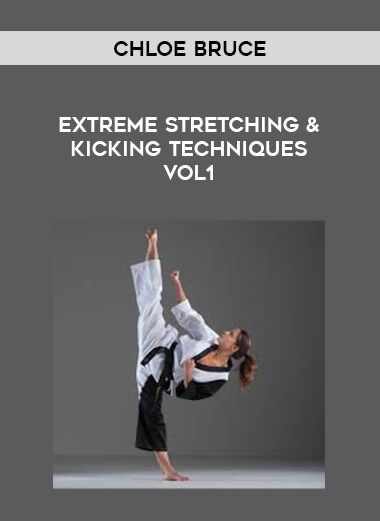 Extreme Stretching & Kicking Techniques Vol1 By Chloe Bruce
Salepage : Chloe Bruce – Extreme Stretching & Kicking Techniques Vol1

Extreme Stretching & Kicking Techniques Learn Stretching exercises and Kick Techniques from a World Champion in "Extreme Martial Arts" DVD By Chloe Bruce & "Team Fusion" Chloe Bruce is a worldwide martial arts icon. After winning numerous British, European & World titles in the competition scene, Chloe then broke into the tv & film industry performing alongside some of the top celebrities in the World today.
Following her individual success, Chloe then went on to producing one of the top UK performance teams consisting of elite martial artists, dancers & trickers, hence the creation of 'Team Fusion UK'. Join us here for the Fusion training experience!!
What is Martial arts ?
Martial arts are codified systems and traditions of combat practiced for a number of reasons such as self-defense; military and law enforcement applications; competition; physical, mental, and spiritual development; entertainment; and the preservation of a nation's intangible cultural heritage.
Extreme Stretching & Kicking Techniques Vol1 By Chloe Bruce