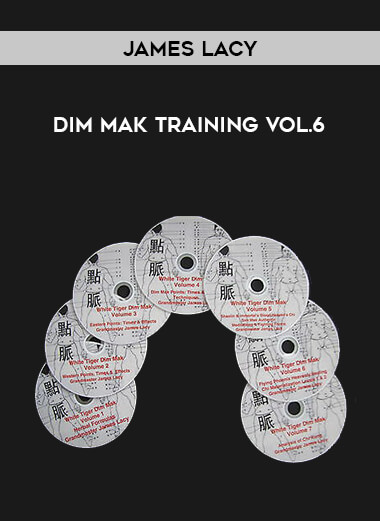 Dim Mak Training Vol.6 By James Lacy
Salepage : James Lacy – Dim Mak Training Vol.6

James Lacy's Dim Mak Training DVD Series TitlesLearn the fascinating art of Dim Mak from James Lacy.
Series includes information on herbal formulas and their relation to training, the Western view of Dim Mak points, time and effects and assorted forms.
Volume 6: Mew Hing's White Tiger: Flying Phoenix Heavenly Healing Chi Materialization Levels 1 & 2
What is Martial arts ?
Martial arts are codified systems and traditions of combat practiced for a number of reasons such as self-defense; military and law enforcement applications; competition; physical, mental, and spiritual development; entertainment; and the preservation of a nation's intangible cultural heritage.
Dim Mak Training Vol.6 By James Lacy