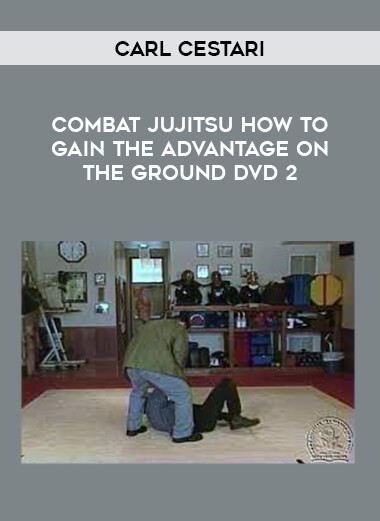 Combat Jujitsu How To Gain The Advantage On The Ground DVD 2 By CARL CESTARI
Salepage : CARL CESTARI – Combat Jujitsu How To Gain The Advantage On The Ground DVD 2

Karl Cestari (now deceased) shows off his hand-to-hand combat system. There are 3 DVDs in total. DVD 2 – Combat Jujitsu How to Gain the Advantage on the Ground, in which Carl Cestari covers ground fighting. The methods of occupying comfortable positions for attack, strikes with elbows and ribs of the palm in the stalls, strangulation, painful techniques are shown, the use of a knife is a little highlighted.
What is Martial arts ?
Martial arts are codified systems and traditions of combat practiced for a number of reasons such as self-defense; military and law enforcement applications; competition; physical, mental, and spiritual development; entertainment; and the preservation of a nation's intangible cultural heritage.
Combat Jujitsu How To Gain The Advantage On The Ground DVD 2 By CARL CESTARI