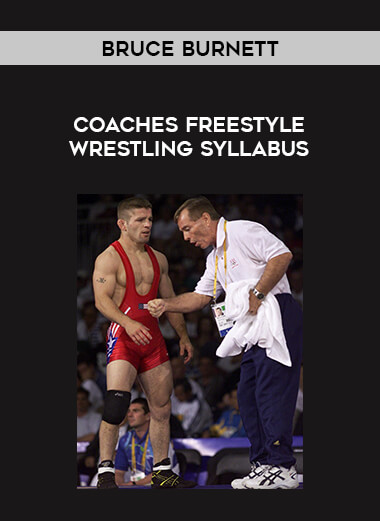 Coaches Freestyle Wrestling Syllabus By Bruce Burnett
Salepage : Bruce Burnett – Coaches Freestyle Wrestling Syllabus

Freestyle 1 – Bruce covers the basic skills essential to the sport complete with live action examples.
Stance, Motion, Change of Levels, Penetration, Set-ups to Takedowns as well as a variety of Ties.
Freestyle 2 – Bruce covers offensive technique complete with a multitude of finishes.
Double leg, High Crotch, Single leg and Low Level single finishes.
Includes live action examples of each from national and international competition.
What is Martial arts ?
Martial arts are codified systems and traditions of combat practiced for a number of reasons such as self-defense; military and law enforcement applications; competition; physical, mental, and spiritual development; entertainment; and the preservation of a nation's intangible cultural heritage.
Coaches Freestyle Wrestling Syllabus By Bruce Burnett