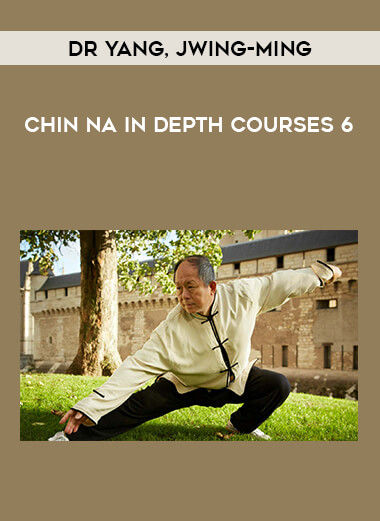 Chin Na In Depth Courses 6 By Dr Yang, Jwing-Ming
Salepage : Dr Yang, Jwing-Ming – Chin Na In Depth Courses 6

Learn Chin Na (Qin Na) for controlling and incapacitating your opponent- with finger, hand, and joint-locking techniques. Every one of these techniques is presented up-close and in detail, and can be found in Dr. Yang's best-selling book Comprehensive Applications of Shaolin Chin Na – sold separately." Dr. Yang also shows corrections for common mistakes, as students demonstrate the techniques.
Course 6:
The Hero Shows Courtesy
Carry a Pole on the Shoulder
Hands Holding a Large Beam
Forward Upward Turning
Old Man Carries Fish on His Back
Look to the Heavens and Shout
Force to Bow
What is Martial arts ?
Martial arts are codified systems and traditions of combat practiced for a number of reasons such as self-defense; military and law enforcement applications; competition; physical, mental, and spiritual development; entertainment; and the preservation of a nation's intangible cultural heritage.
Chin Na In Depth Courses 6 By Dr Yang, Jwing-Ming