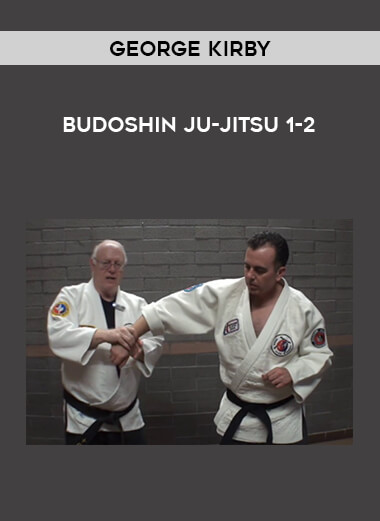 Budoshin ju-jitsu 1-2 By George Kirby
Salepage : George Kirby – Budoshin ju-jitsu 1-2

Vol 1: GREEN BELT [6th kyu]– Specific techniques presented include basic falls and blocking techniques, hip throw, wristlock takedown, hand throw, nerve attacks, rear throw, drop throw, head turn and shoulderlock takedown. You'll learn defenses for hits, shirt grabs, chokes, bearhugs. headlocks and handshakes.
Vol 2: GREEN BELT WITH YELLOW STRIPE [5th kyu]– Specific techniques presented include the neck throw, ankle block, outer rear sweeping throw, rear circle throw, wristlock takedown, corkscrew, shoulderlock comealong, sleeve drop-throw, wheel throw, elbow-roll takedown, armbar winding throw, knuckle press takedown, scissor choke and the side neck standing submission. You will learn additional defenses for hits, wrist grabs, headlocks, club attacks, handshakes, bearhugs, chokes, shoulder grabs and hair grabs.
What is Martial arts ?
Martial arts are codified systems and traditions of combat practiced for a number of reasons such as self-defense; military and law enforcement applications; competition; physical, mental, and spiritual development; entertainment; and the preservation of a nation's intangible cultural heritage.
Budoshin ju-jitsu 1-2 By George Kirby