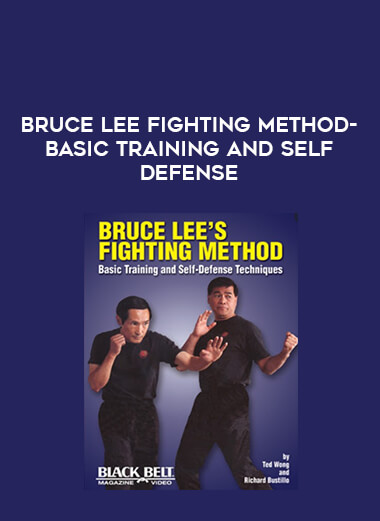 Bruce Lee Fighting Method-Basic Training And Self Defense
Salepage : Bruce Lee Fighting Method-Basic Training And Self Defense

This is a video adaptation of Bruce Lee's Fighting Method Volume 2 – Basic Training and Volume 1 – Self Defense Techniques. Volume 2's warm up exercise content makes it logical to reverse the order ofdemonstration on video just as if you were attending a martial art class. The first 33 minutes of the video demonstrate the Basic Training exercises and moves in volume 2. The remainder of the video is the demonstration of moves to defend and counter against attacks as Bruce Lee demonstrated in the Self Defense volume 1. The Video is 52 minutes long.
What is Martial arts ?
Martial arts are codified systems and traditions of combat practiced for a number of reasons such as self-defense; military and law enforcement applications; competition; physical, mental, and spiritual development; entertainment; and the preservation of a nation's intangible cultural heritage.
Bruce Lee Fighting Method-Basic Training And Self Defense