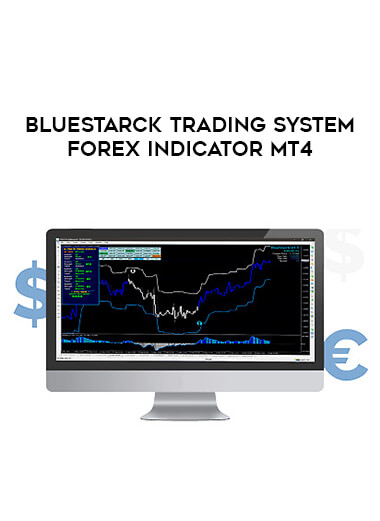 BlueStarck Trading System Forex Indicator MT4
Salepage : BlueStarck Trading System Forex Indicator MT4

Product Description
BlueStarck Trading System is an indicator system that gives NON-Repaint easy-to-use buy/sell signals.
BlueStarck Indicator Indicator System has been impeccably programmed. The system contains a trend analyzer trading dashboard Indicator that will help you track the trend on all trading instruments and timeframes. It is designed to provide you with trading signals and save you hours of analyzing the charts!
This trading algorithm built into BlueStarck System It can analyze and detect price trends, & determine the strength of the trend, & give you strong signals for the best opportunities for safe entry & exit trades. It is designed to think and act like some of the best forex traders in the world. 
BlueStarck Trading System analyzes the chart, detects the strongest Trades opportunities, and gives you signals when it detects trading opportunities, long or short, that can get you tens (if not hundreds) of pips.
What is forex trading?
Forex, or foreign exchange, can be explained as a network of buyers and sellers, who transfer currency between each other at an agreed price. It is the means by which individuals, companies and central banks convert one currency into another – if you have ever travelled abroad, then it is likely you have made a forex transaction.
While a lot of foreign exchange is done for practical purposes, the vast majority of currency conversion is undertaken with the aim of earning a profit. The amount of currency converted every day can make price movements of some currencies extremely volatile. It is this volatility that can make forex so attractive to traders: bringing about a greater chance of high profits, while also increasing the risk.
BlueStarck Trading System Forex Indicator MT4