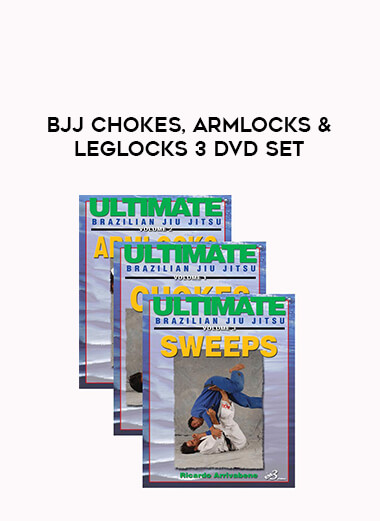 BJJ Chokes, Armlocks & Leglocks 3 DVD Set
Salepage : BJJ Chokes, Armlocks & Leglocks 3 DVD Set

Featuring World-famous jiu-jitsu exponent Rigan Machado, a direct descendant of Carlos Gracie, reveals the devastating techniquesof Machado Brazilian Jiu-Jitsu. In this volume, Rigan teaches from his arsenal of armlocks and armbars, showing several different variations of techniques, both standing and on the ground.
DVD 1: Chokes
DVD 2: Armbars
DVD 3: Leglocks
What is Martial arts ?
Martial arts are codified systems and traditions of combat practiced for a number of reasons such as self-defense; military and law enforcement applications; competition; physical, mental, and spiritual development; entertainment; and the preservation of a nation's intangible cultural heritage.
BJJ Chokes, Armlocks & Leglocks 3 DVD Set