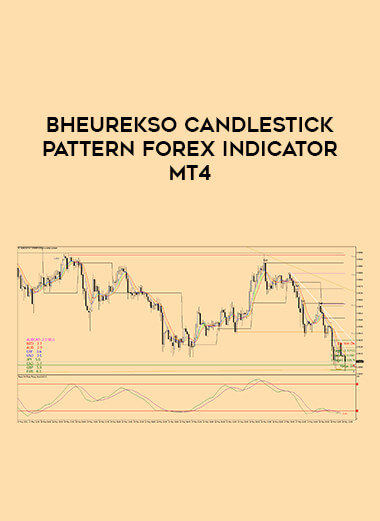 Bheurekso Candlestick Pattern Forex Indicator MT4
Salepage : Bheurekso Candlestick Pattern Forex Indicator MT4

Product Description
Bheurekso candlestick pattern indicator
The Japanese candlestick is mostly used in the forex market to understand price action analysis. On the chart, each single, double, and three candle formation has a different meaning. These candle patterns can be used to assess whether the market is bullish or bearish. Furthermore, candlestick patterns might indicate if a market reversal or continuation is likely. Using the Bheurekso Pattern Indicator for MT4 or MT5, these candlestick patterns can be detected accurately.
All candlestick patterns are automatically recognized and shown on the chart by the candlestick pattern Indicator. With the alert message, this indicator includes Bheurekso Pattern provides support and resistance levels as well as the optimum entry point. All market circumstances and timeframes are supported by the indicator.
How to use Bheurekso candlestick pattern indicator?
The Bheurekso Pattern Indicator shows the patterns that have evolved, as well as the levels of support and resistance and entry points. For pure price action analysis, this indicator is the ideal instrument. It provides a more comprehensive and detailed view of market structure and behavior. This indicator performs admirably across all timeframes and market circumstances and generates Alert massages like shown.
The Bheurekso Pattern Indicator can be used only to make trading decisions. Other indicators, such as the Ema, can be used to provide further trade confirmation. To fully comprehend the extent of this indicator, traders must have a thorough understanding of Japanese candlestick patterns. The Bullish Engulfing pattern, for example, is a two-candlestick reversal pattern that indicates a powerful upward rise is on the way. The Bearish Engulfing pattern, on the other hand, indicates that a significant drop is approaching.
If you have prior knowledge of Japanese candlesticks, you will be instantly urged to use this indicator. This indicator can be used with other technical indicators to create a unique trading strategy.
What is forex trading?
Forex, or foreign exchange, can be explained as a network of buyers and sellers, who transfer currency between each other at an agreed price. It is the means by which individuals, companies and central banks convert one currency into another – if you have ever travelled abroad, then it is likely you have made a forex transaction.
While a lot of foreign exchange is done for practical purposes, the vast majority of currency conversion is undertaken with the aim of earning a profit. The amount of currency converted every day can make price movements of some currencies extremely volatile. It is this volatility that can make forex so attractive to traders: bringing about a greater chance of high profits, while also increasing the risk.
Bheurekso Candlestick Pattern Forex Indicator MT4