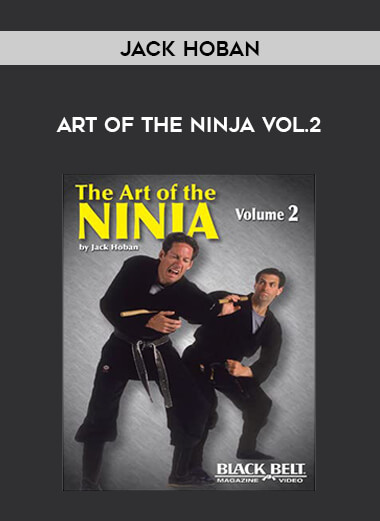 Art of the Ninja Vol.2 By Jack Hoban
Salepage : Jack Hoban – Art of the Ninja Vol.2

Volume 2 covers taisabaki (basic body movement), ukemi (injury prevention), taihenjutsu (movement to avoid danger), rolling, breakfalls, cartwheels, and leaping techniques. It also includes instruction for ninja walking and advice on how to avoid sword cuts.
What is Martial arts ?
Martial arts are codified systems and traditions of combat practiced for a number of reasons such as self-defense; military and law enforcement applications; competition; physical, mental, and spiritual development; entertainment; and the preservation of a nation's intangible cultural heritage.
Art of the Ninja Vol.2 By Jack Hoban