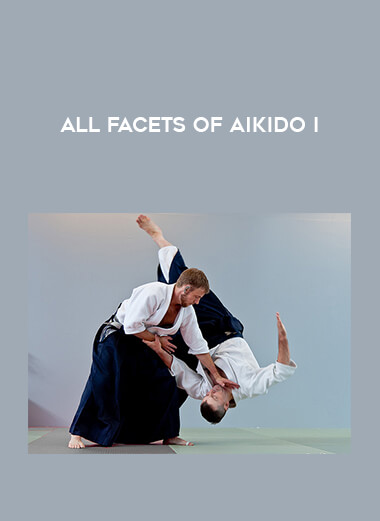 All facets of Aikido I
Salepage : All facets of Aikido I

The DVD was created under the leadership of the President of the Russian Aikido Federation Nikolai Nikolayevich Yegorov (4th Dan).
Content :
1. Basic technique:
• warm-up;
• preparatory exercises;
• technique of movement;
• basic exercises with a partner;
2. Certification program for 6-5 kyu.
3. Recommended techniques for 6-5 kyu.
4. Dynamic execution and applied application of basic techniques.
What is Martial arts ?
Martial arts are codified systems and traditions of combat practiced for a number of reasons such as self-defense; military and law enforcement applications; competition; physical, mental, and spiritual development; entertainment; and the preservation of a nation's intangible cultural heritage.
All facets of Aikido I