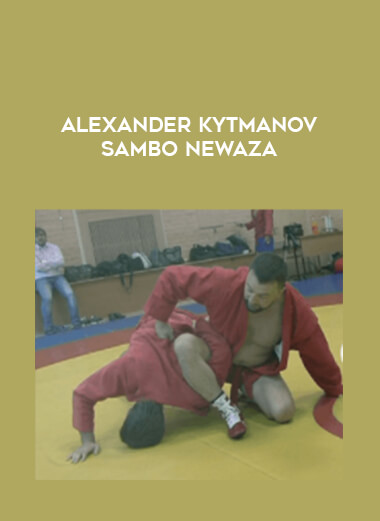 Alexander Kytmanov SAMBO Newaza
Salepage : Alexander Kytmanov SAMBO Newaza

Alexander Kytmanov SAMBO Newaza: 65min
Alexander Kytmanov is silver and bronze medallist of the World Sambo Championships, silver and bronze medallist of the European Sambo Championships, and silver medallist at the European Judo Championships. Here he teaches advanced SAMBO groundfighting, both on attack and defence.
What is Martial arts ?
Martial arts are codified systems and traditions of combat practiced for a number of reasons such as self-defense; military and law enforcement applications; competition; physical, mental, and spiritual development; entertainment; and the preservation of a nation's intangible cultural heritage.
Alexander Kytmanov SAMBO Newaza