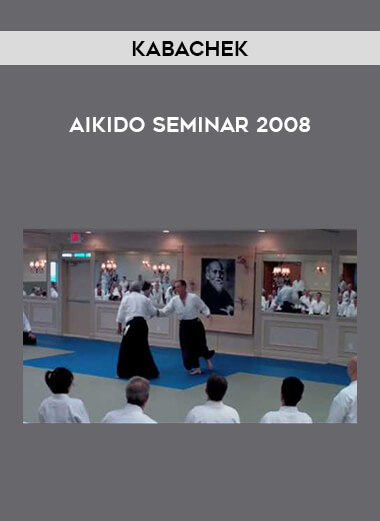 Aikido Seminar 2008 By Kabachek
Salepage : Kabachek – Aikido Seminar 2008

Seminar by Vasily Dmitrievich Kabachek, which took place in Tambov.
Add. Information : The quality of the shooting is a bit dark in places, but a very interesting technique and understandable explanations.
Vasily Dmitrievich Kabachek began to practice aikido in 1987. In 1991, having passed the 1st dan in Japan, he began teaching aikido at the Moscow Aviation Institute. In 1996 I passed the 2nd dan, in 2000 I passed the 3rd dan. His school is one of the oldest schools in the former Soviet Union. Classes at his school are held 6 times a week.
What is Martial arts ?
Martial arts are codified systems and traditions of combat practiced for a number of reasons such as self-defense; military and law enforcement applications; competition; physical, mental, and spiritual development; entertainment; and the preservation of a nation's intangible cultural heritage.
Aikido Seminar 2008 By Kabachek