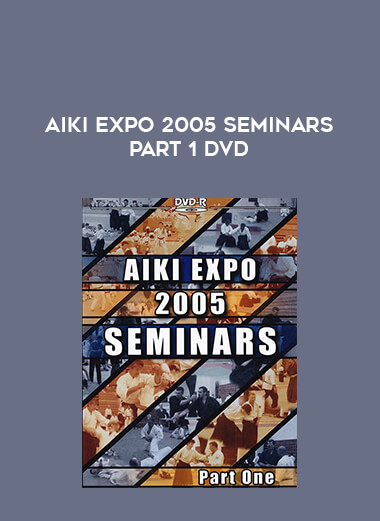 AIKI EXPO 2005 SEMINARS PART 1 DVD
Salepage : AIKI EXPO 2005 SEMINARS PART 1 DVD

On May 27-29, 2005, one of the most significant martial arts events of our time was held in Los Angeles, California. Aiki Expo 2005 featured a stellar lineup of 36 top instructors from aikido, Daito Ryu aikijujutsu, traditional karate, Russian Systema, and several classical Japanese martial arts. Over 500 practitioners were in attendance for this memorable weekend. All practitioners of these and other arts will find a treasure trove of valuable material in these seminars captured live on video.
Instructors include:
Christian Tissier
Kenju Ushiro
Vladimir Vasiliev
Koji Yoshida
Hiroshi Ikeda
Molly Hale
Patrick Auge
James Williams
Toby Threadgill
Bruce Bookman
Length: 97 min.
What is Martial arts ?
Martial arts are codified systems and traditions of combat practiced for a number of reasons such as self-defense; military and law enforcement applications; competition; physical, mental, and spiritual development; entertainment; and the preservation of a nation's intangible cultural heritage.
AIKI EXPO 2005 SEMINARS PART 1 DVD