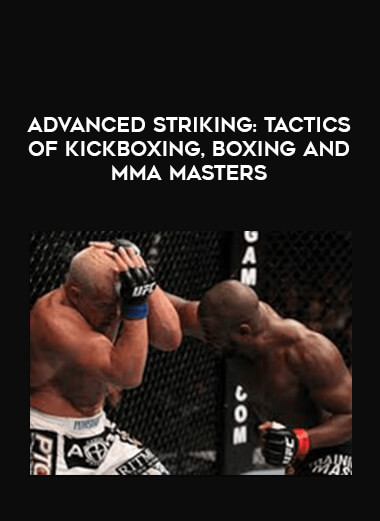 Advanced Striking: Tactics of Kickboxing, Boxing and MMA Masters
Salepage : Advanced Striking: Tactics of Kickboxing, Boxing and MMA Masters

Striking analyst Jack Slack's first publication, this ebook explores the methods of masterful strikers from the three major combat sports; boxing, kickboxing and mixed martial arts.
This book, inspired by K.
V.
Gradapolov's 1947 publication Tactics of the Foreign Masters, is written to educate fans, and to give fighters and martial artists the opportunity to understand and apply the same techniques that make fighters such as Anderson Silva, Badr Hari, Manny Pacquiao and many others so effective.
– 20 Fighters – including the 8 selected by readers at BloodyElbow and the Underground.
-Over 60 techniques, broken down in demonstrative photographs.
-Breakdowns not only of single techniques, but how fighters utilize them together to form a complete game.
Such as:- Roy Jones Jr.
's right hand forward guard and the many offensive options which spring from it- Giorgio Petrosyan's series of counters after faking a jab to illicit a response.
– Buakaw Por.
Pramuk's use of the teep to land more telling strikes later in the match.
What is Martial arts ?
Martial arts are codified systems and traditions of combat practiced for a number of reasons such as self-defense; military and law enforcement applications; competition; physical, mental, and spiritual development; entertainment; and the preservation of a nation's intangible cultural heritage.
Advanced Striking: Tactics of Kickboxing, Boxing and MMA Masters