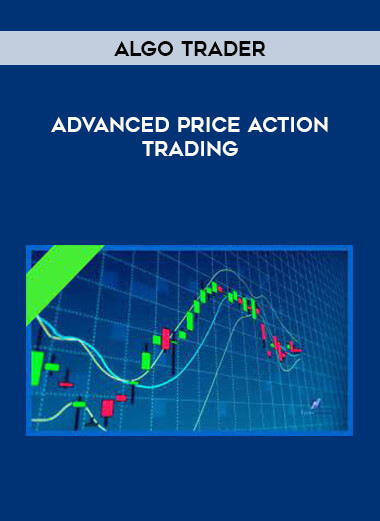 Advanced Price Action Trading By Algo Trader
Salepage : Algo Trader – Advanced Price Action Trading

Product Description
In this tutorials we will be covering the various topics we use to frame up trade ideas and execute them. The topics we will be covering:
▪ Timeframes
▪ Market structure
▪ Supply and demand
▪ Strong/weak highs & lows
▪ Premium & discount
▪ Ranges
▪ HTF narrative
▪ Liquidity
▪ Order flow
▪ Momentum
▪ Entries
▪ Trade management
We trade forex majors on an intraday basis, most frequently EURUSD & GBPUSD markets, this is focused on an intraday perspective. The majority of this will be using the H4 (4 Hour), as our overarching narrative, paired with the M15 (15 Minute) for structure and a LTF (Low Time Frame) M1 (1 Minute) or Seconds entry. The aim of this PDF is to simply give you a better understanding on how to utilise all the above,allowing you to build a better understanding of what the market is doing, as well as why it is doing it.
There is not a secret sauce that covers everything, it's about combining all of these theories to build the best trade ideas possible. This will ensure you are confident in your edge and consistent in your trading, which is
our goal here at HU$TLE.
Please note that we have included hyperlinks throughout the document, these can be used to bring up the various charts in Trading View.
What is forex trading?
Forex, or foreign exchange, can be explained as a network of buyers and sellers, who transfer currency between each other at an agreed price. It is the means by which individuals, companies and central banks convert one currency into another – if you have ever travelled abroad, then it is likely you have made a forex transaction.
While a lot of foreign exchange is done for practical purposes, the vast majority of currency conversion is undertaken with the aim of earning a profit. The amount of currency converted every day can make price movements of some currencies extremely volatile. It is this volatility that can make forex so attractive to traders: bringing about a greater chance of high profits, while also increasing the risk.
Advanced Price Action Trading By Algo Trader