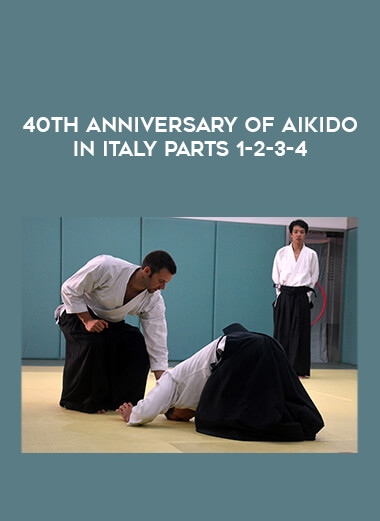 40th Anniversary Of Aikido In Italy parts 1-2-3-4
Salepage : 40th Anniversary Of Aikido In Italy parts 1-2-3-4

Aikido Embukai dedicated to the 40th anniversary of Italian aikido, organized, not so much in the form of demonstration performances, but all the following sensei conduct classes, with a detailed explanation, which in my opinion is very valuable for practitioners Aikido:
Ueshiba Moriteru – Aikido Doshu,
Tada Hiroshi 9th dan,
Asai Katsuaki 8th dan,
Nomoto Jun 7th dan,
Tsuboi Takeki 7th dan,
Kubota Ikuhiro 7th dan,
Yamada Hironobu 7th dan.
1 part: 1:33:38
2 part: 1:36:27
3 part: 1:34:54
4 part: 1:05:12
Language : Italian and Japanese
What is Martial arts ?
Martial arts are codified systems and traditions of combat practiced for a number of reasons such as self-defense; military and law enforcement applications; competition; physical, mental, and spiritual development; entertainment; and the preservation of a nation's intangible cultural heritage.
40th Anniversary Of Aikido In Italy parts 1-2-3-4